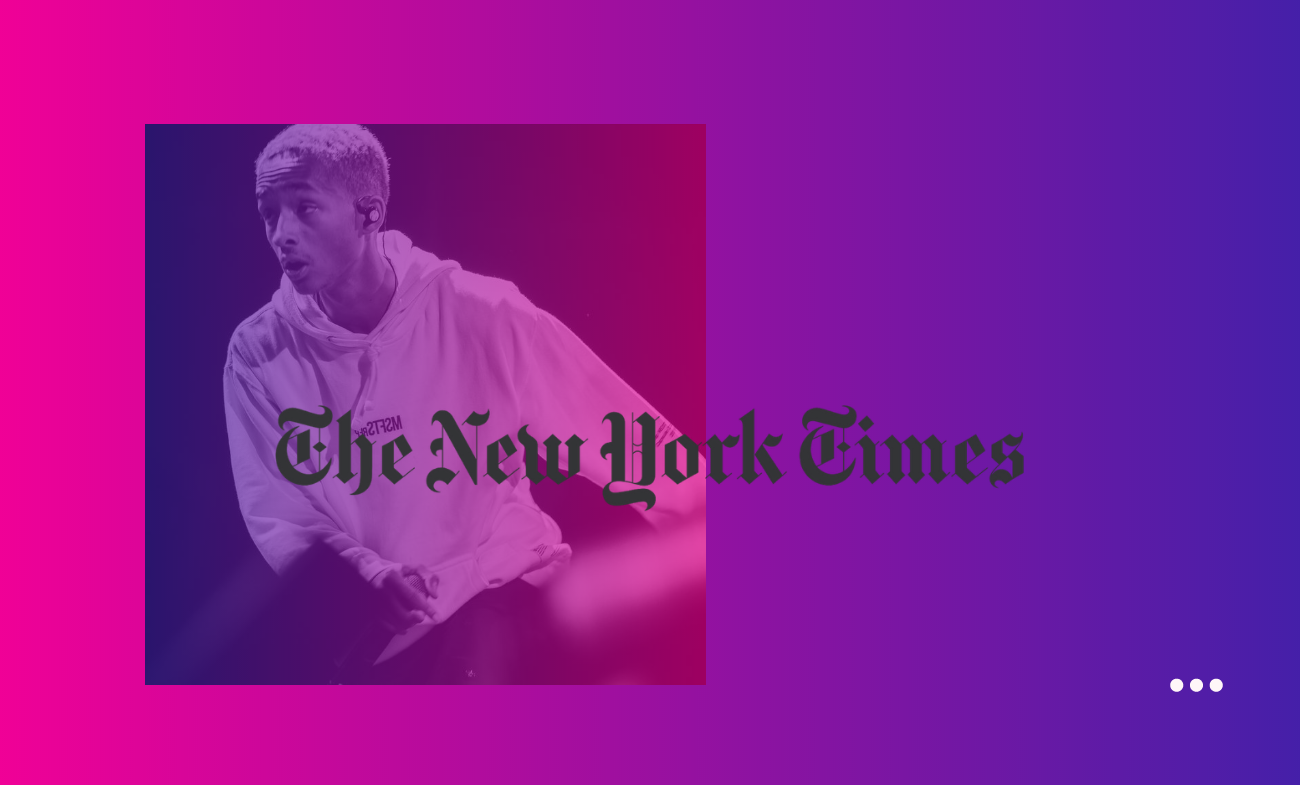 13 Pop, Rock and Jazz Concerts to Check Out in N.Y.C. This Weekend
Amara La Negra, Hood Celebrityy, Jaden Smith and PNB Rock also lit up Barclays Center on Friday (June 9).
Our guide to pop and rock shows and the best of live jazz happening this weekend and in the week ahead.
Pop & Rock
THE CRADLE at Baby's All Right (Aug. 31, 7 p.m.). Paco Cathcart, the musician behind this prolific project, is driven to make songs that reflect the spaces in which they were created. On "Bag of Holding," a record he put out last year, and one of more than 30 releases currently posted to his Bandcamp page, that space was his home in Crown Heights, Brooklyn. Cathcart recorded the album with the windows open, singing vocals into his miked chimney and turning to his roommate for help with the arrangements. The result is cozy and comforting, with a keen sense for the mystical within the everyday.
718-599-5800, babysallright.com
NATALIA LAFOURCADE at Pier 17 (Sept. 3, 8 p.m.). This Mexican singer-songwriter began her career keeping pace with her contemporaries but has since set her sights on her forebears. After stints playing with a girl group in the 1990s and making indie pop as a solo artist in the 2000s, Lafourcade began to investigate Latin American folk music. She won over critics with "Musas, Vol. 1-2," two recent collections featuring her interpretations of traditional songs; she even earned some younger fans with her performance on "Remember Me," the theme song to Pixar's heartwarming family flick "Coco." More than a nostalgia project, Lafourcade's music offers a refreshing and vital celebration of Latinx culture.
212-571-0910, pier17ny.com
PHANTOGRAM at Kings Theater (Sept. 5, 8 p.m.). This New York duo's brand of electronica bears the influence of shoegaze, making for an entrancing listening experience. But Josh Carter and Sarah Barthel, who constitute the pair, are more than pop hypnotists; their music also draws from hip-hop and rock, amounting to a slyly complex blend that has, over the years, attracted collaborators from Big Boi to the Antlers' Darby Cicci. Phantogram recently dropped "Into Happiness" after a relatively quiet three years, and will perform material from a larger upcoming release during their Thursday night appearance at this Brooklyn theater. Joining them is the brooding synth-pop singer Vérité.
718-856-5464, kingstheatre.com
THE RACONTEURS at Hammerstein Ballroom (Sept. 5-6, 8 p.m.). Some have said that rock is dead; Jack White, in an interview with the Los Angeles radio station KROQ, said it just needed "some new young blood." Until that comes around, White seems content to fill the void himself. In June, the Raconteurs — a band he started as a side project back in 2005 alongside the singer-songwriter Brendan Benson — released "Help Us Stranger," their first album in 11 years. After playing a string of intimate shows around the city on the week of the album's release, the band will return to New York for two nights at Manhattan's Hammerstein, followed by a night at Brooklyn's Kings Theater. Tickets remain for Thursday's show; the other two performances have sold out, but resale tickets are available.
646-293-1080, mc34.com
SOULFRITO MUSIC FESTIVAL at Barclays Center (Aug. 30, 8 p.m.). Latin music has been a player in the United States pop market for decades, but it reached peak visibility following the summer of "Despacito." This music festival franchise, which has also hosted events in Miami and Estepona, Spain, brings stars of urbano — an umbrella term for styles that include reggaeton and Latin trap — together with their English-language rap counterparts to celebrate the diversity of contemporary urban music. This year's performers include the Bronx-born rapper A Boogie Wit da Hoodie, the reggaeton star Arcangel, the R&B lothario Jeremih and Ozuna, the Puerto Rican singer who was YouTube's most-streamed artist in 2018.
917-618-6100, barclayscenter.com
TASH SULTANA at Rumsey Playfield (Sept. 4, 6 p.m.). In an era when it's increasingly common for young, untested musicians to walk away from a viral moment with a record deal, this Australian artist's story stands apart. After busking on the streets of Melbourne, Sultana, who prefers gender-neutral pronouns, made a homemade video that garnered attention in 2016. The multi-instrumentalist harnessed that energy to start their own label and release their breakout EP, "Notion." Since then, Sultana has taken to bigger stages, like Coachella and Lollapalooza, bringing a rocker's energy but maintaining a busker's resourcefulness by using looping pedals to create a full band sound.
212-360-2777, cityparksfoundation.org
OLIVIA HORN
Jazz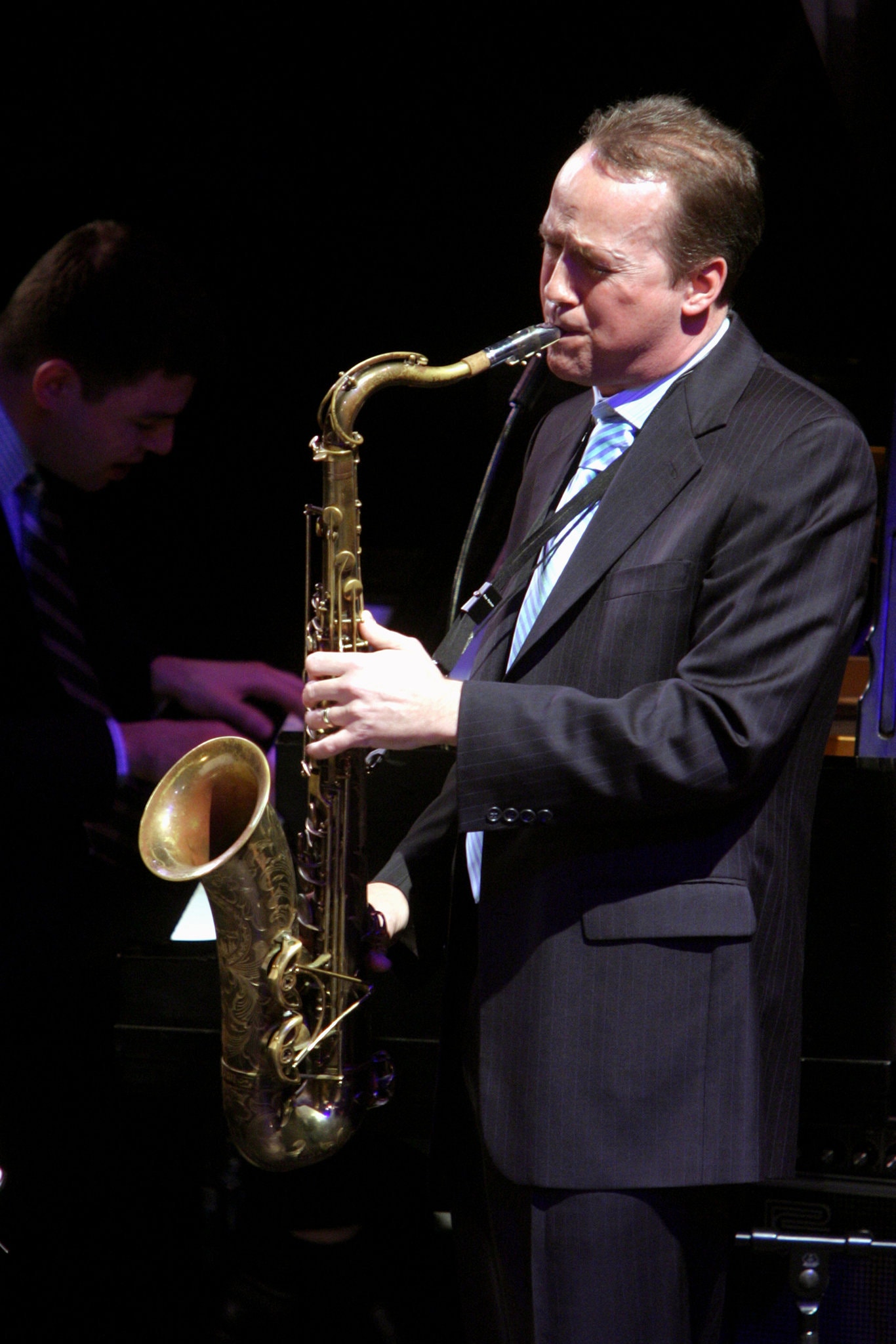 Ted Nash will lead his trio in interpretations of songs from "West Side Story" at Dizzy's on Tuesday.Credit…Hiroyuki Ito/Getty Images
ORRIN EVANS TRIO WITH KEVIN EUBANKS at Jazz Standard (Aug. 29-Sept. 1, 7:30 and 9:30 p.m.). Evans's rambunctious piano style embraces the art of the stark dynamic shift. He'll lull you into a groove with a fiercely repeated phrase, then blast you with a fistful of dissonance. He'll indulge in a skittering run, then cut himself off with a tire-skidding stop. But he lets nothing disrupt the deep, reassuring rhythmic flow that underlies his playing. All told, he is one of today's most faithful adherents to jazz tradition — even as he has crafted a sound unlike anything before. Evans appears here with the guitarist Kevin Eubanks, who long served as musical director on "The Tonight Show," and the members of Evans's regular trio: Luques Curtis on bass and Mark Whitfield Jr. on drums.
212-576-2232, jazzstandard.com
FESTIVAL OF NEW TRUMPET MUSIC at various locations (Sept. 3-12). This annual expo of rising and established talent serves as a good indication of how diverse New York City's improvised-music scene has become. This year's festival (the 17th over all) kicks off on Tuesday at Threes Brewing Gowanus with a tribute to the trumpeter and educator Laurie Frink, who played at the first festival, and who died in 2013. On Wednesday, the esteemed trumpeter Charles Tolliver is the featured guest for an evening paying homage to Booker Little. Over the following week, highlights will include the experimental trumpeter Hugh Ragin's workshop and performance at the New School on Sept. 6, and a two-night run by Philadelphia's Fresh Cut Orchestra, co-led by the trumpeter Josh Lawrence, at Dizzy's Club on Sept. 10 and 11.
fontmusic.org
VINCENT HERRING, GARY BARTZ AND BOBBY WATSON at Smoke (Aug. 29-Sept. 1, 7, 9 and 10:30 p.m.). The Charlie Parker Jazz Festival has come and gone, but birthday tributes to this bebop hero — who would have turned 99 this week — continue to abound. At Smoke, three distinguished alto saxophonists with decades of history behind them (Herring, 54; Watson, 66; and Bartz, 78) will play selections from Parker's songbook, with David Kikoski on piano, Yasushi Nakamura on bass and Carl Allen on drums. (A few miles south, the saxophonist Greg Osby will be leading a series of tribute shows to Parker at Birdland through Saturday.)
212-864-6662, smokejazz.com
TED NASH TRIO at Dizzy's Club (Sept. 3, 7:30 and 9:30 p.m.). Nash, a saxophonist, has won two Grammys for his compositions and arrangements with the Jazz at Lincoln Center Orchestra, but on his new album, "Somewhere Else: West Side Story Songs," he dials down to a more intimate scale. Joined only by the guitarist Steve Cardenas and the bassist Ben Allison, Nash recasts the melodrama of Leonard Bernstein's most famous musical, turning these songs into dusky internal monologues, quiet ruminations, and slow, simmering showcases for his dusted tenor sax sound. He will appear with Cardenas and Allison at Dizzy's, playing versions of the tunes from the album.
212-258-9595, jazz.org/dizzys
CHRIS POTTER UNDERGROUND at the Village Vanguard (through Sept. 1, 8:30 and 10:30 p.m.). In the mid- to late 2000s, Potter — one of the most talented (and unfairly taken-for-granted) tenor saxophonists alive — released three albums with a fusion-minded quartet called Underground. The group seemed to unite the kind of joyful, geyser-of-energy grooves that a jam band might play with the daring, taut-wire ethic of contemporary jazz. The band hasn't played much in recent years, though Potter's newest trio, Circuits, can be heard as a reworking of some of the same ideas. But this week he has brought an altered form of Underground back to the Vanguard, where they used to play regularly. The current lineup features Adam Rogers, the only other longtime member, on guitar, plus Fima Ephron on bass and Dan Weiss on drums.
212-255-4037, villagevanguard.com
ANNA WEBBER SEPTET at the Jazz Gallery (Sept. 5, 7:30 and 9:30 p.m.). A Canadian-born tenor saxophonist and flutist, Webber has spent the past 11 years in New York City. In that time she's accumulated an impressive catalog of compositions for ensembles small and large. The ones she writes for septet are not overstuffed with activity, but they almost always invite you to focus on more than one thing at once: a couple misfit horn parts, sparring weirdly; slurry, halting rhythms from the drums and bass against a smooth, sluicelike melody; the rumble of a timpani in conversation with the squealing revolt of a scraped cymbal. At this show, the septet — featuring Jeremy Viner on tenor saxophone and clarinet, Jacob Garchik on trombone, Christopher Hoffman on cello, Matt Mitchell on piano, Chris Tordini on bass and Kate Gentile on drums — will play tunes from Webber's most recent album, "Clockwise."
646-494-3625, jazzgallery.nyc
GIOVANNI RUSSONELLO
Editor's Pick
HUMAN IMPACT at Union Pool (Aug. 30, 7 p.m.). This supergroup's lineup represents the fulfillment of a noise rock fan's most fervent wish: the face-melting guitar sound of Chris Spencer (Unsane), coupled with the sampling mastery of Jim Coleman (Cop Shoot Cop), supported by the innovative percussion of Phil Puleo (Cop Shoot Cop, Swans) and strung together with the minimal yet impactful bass rhythms of Chris Pravdica (Swans). Over the past year or so, they have been working on material for their debut album, which is scheduled for release early next year on the Ipecac label (though keep an eye out for a track or two to drop over the fall and winter). On Friday, you can sample the fruits of their efforts when they perform live for the first time. Kurt Wolf (Boss Hog, Pussy Galore) will warm up the crowd with his solo project, Lapis Lazuli, followed by the moshy pop of Ageist. After Human Impact, Part Chimp, playing under the name Half Simian, will send you off into that good, good night with a nice heavy-bottomed thwack. Tickets are no longer available online, but a handful will be on sale at the door, so get there early and hit up the taco truck while you wait for the mayhem to ensue.
union-pool.com
DANIELLE DOWLING