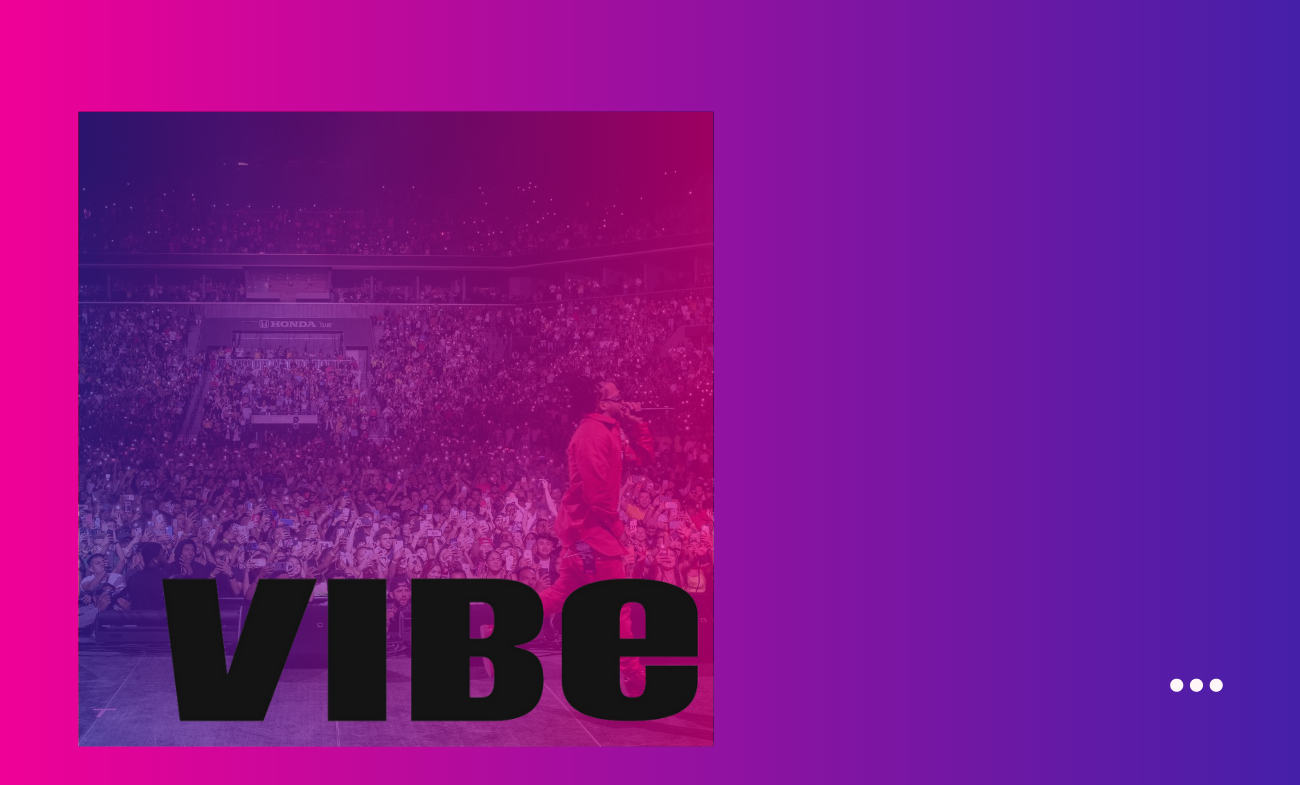 Latinx Loyalty Reigns Supreme As Bad Bunny, A Boogie Wit Da Hoodie Dominate 2018 Soulfrito Festival
Amara La Negra, Hood Celebrityy, Jaden Smith and PNB Rock also lit up Barclays Center on Friday (June 9).
It's done more than work as its gone on to help launch the careers of Pitbull, Aventura, and Wisin y Yandel. Over the years, Soulfrito has seen bigger acts shine like Busta Rhymes, Nas and Don Omar. Just last year, the event arrived in New York where Cardi B, Fetty Wap, Farruko, Zion & Lennox and performed.
On Friday (June 9), the intersection of hip-hop, reggaeton and Latin trap continued. DJ Enuff and DJ Kallejero kept the party going between sets from openers LouGotCash and La Insuperable. Budding Dancehall gem Hood Celebrityy enticed the crowd with her hit single "Walking Trophy" and slow wines to reggae classics like "Everyone Falls In Love Sometimes."
Just before Hood Celebrityy busted a wine (and a split) on stage, Amara La Negra commanded it. Equipped with dancers and glittery attire, Amara showed off her entertainer side as she performed her hit single, "What a Bam Bam." There was no need for Amara to hype up the crowd as they seemed beyond thrilled to dance along in their seats, in the isles and on the drink line.
The songstress also kept the Dominican pride going with "Se Que Soy," and "Insecure." As a closer, all of the Caribbean kids came together for her cover of "Jump" by calypso maven Rupee.
While the women showed just how important stage prescience can be, artists like Jon-Z brought about the gift of visual delight. The "Latin Trap" artist hopped on stage with an mascot who happened to be an exaggerated version of himself. He also played a quick visual of his come up, showing snippets of his freestyle YouTube videos that birthed his career. Between his performance of "Viajo Sin Ver" featured the very lively mascot with a full head of hair flipping across the stage. If you didn't realize who Jon-Z was before, you had no choice but to remember him now.
Up next was De La Ghetto, who could only be described as the Spanish Young Jeezy. As one of the few artists who performed more than four records, fans were eager to recite "La Ocasión,"  "Si Tú No Estás," and "Escápate Conmigo (Remix)."
Around me, concertgoers were literally calculating when Bad Bunny would hit the stage. A group of teens seemed to have it down to a science as they predicted the songs Bryant Myers and PNB Rock would perform to time Bunny's arrival to the stage. Their dedication, like many proved to be admirable but yet a bummer as Jaden Smith hit the stage.
The artist had some technical difficulties as "Icon" visuals arrived on a jumbotron, but won the crowd over with moonwalk once things settled. After performing "Batman" and an unreleased track, Jaden could tell the crowd was growing impatient, as it was obvious Nicky Jam wouldn't be joining him to perform the "Icon" remix. Smith took hold of the audience one last time with an encore of "Icon," sans Nicky.
Two artists the crowd were missing dearly were Ozuna and Tekashi69. Ozuna wasn't on the bill, but his songs like "La Modela" and "Te Botè" were go-to's for the DJ's. Meanwhile, Tekashi was removed from the concert after his alleged involvement in a shooting that occurred at the venue during an Adrien Broner boxing match in April. The Mexican rapper's spirit was definitely in the building as "GUMMO" played at ignorant levels.
Due to backstage shenanigans, the crowd's prayers were answered as Bad Bunny arrived on stage early. With his signature headphones, shades and overalls, the Puerto-Rican creative was met with plenty of screams.
Breakout jams like "Soy Peor,"  "Si Tu Novio Te Deja Sola" and "Krippy Kush" were belted out as fans Snapped and posted the performances on Instagram. "Te Boté (Remix)" and "Chambea" were also met with pink and purple confetti streams for fans.
While it assumed that the crowd would disperse after Bad Bunny, everyone waited patiently for Bronx native A Boogie With Da Hoodie. The switch of Bunny and Boogie as closers worked in the rapper's favor as he had the audience wrapped around his finger.
While performing jams like "Not a Regular Person," and "Beast Mode," he paid it forward by bringing out Don Q for "Bag on Me." The energy remained high throughout his whole set, including the closer tune, "Drowning."
With a perfect cocktail of new and emerging artists, it was clear the audience appreciated those who don't dominate the charts. Their loyalty runs deep– much like the dedication to Soulfrito's origins. The artists featured had a grassroots beginning, which has done wonders for their careers as the Latinx artists have brought in non-Spanish speaking fans like myself.
It won't be long till we see Soulfrito embodying the look of a Governors Ball or a Rolling Loud in the near future. The fans won't rest until it happens.
Learn more about the The Soulfrito Urban Latin Music Festival here.