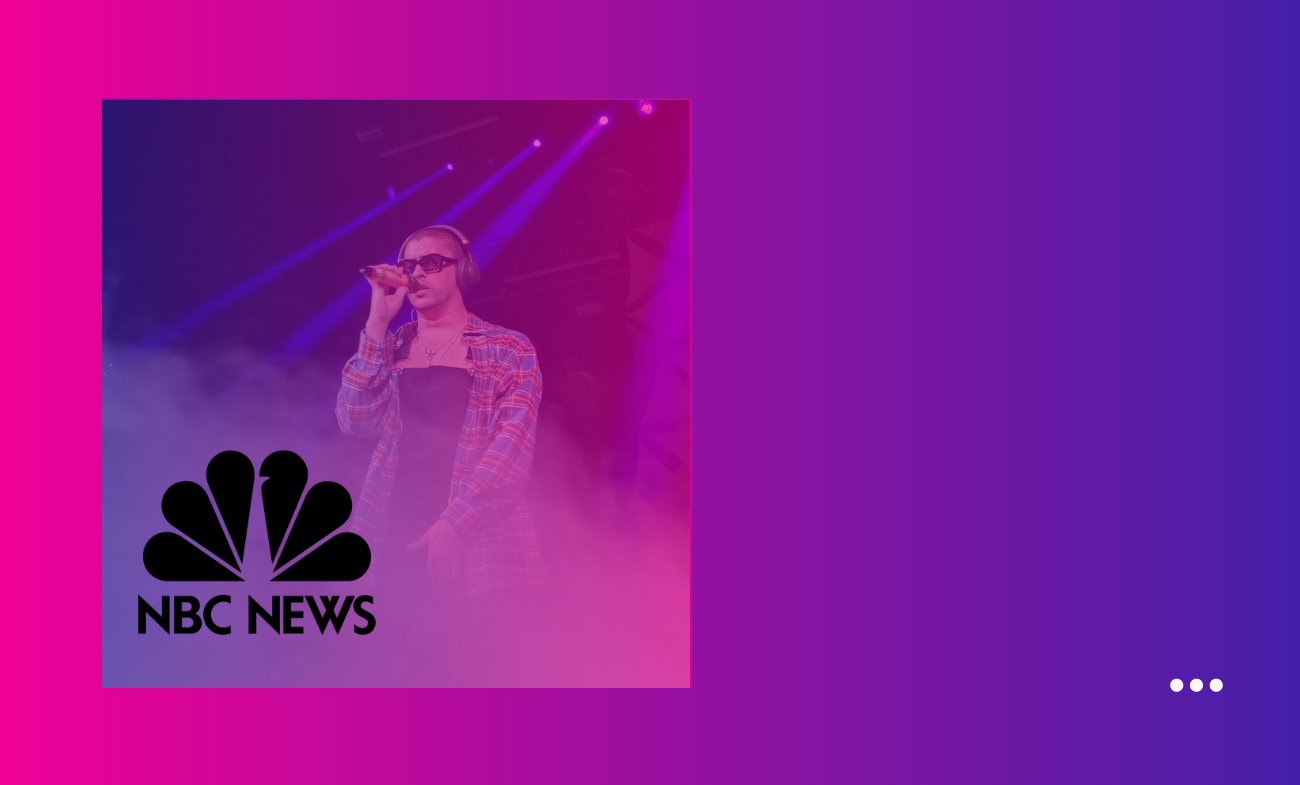 Latin Trap & Hip-Hop Unite at Upcoming Soulfrito Festival
If you were a living, breathing human in 2017, chances are you heard a little song called "Despacito." That track, along with a handful of others, like "Mi Gente" and "Krippy Kush," sparked the resurgence of bilingual cross-genre collaborations, a marketing strategy that seemed new to many listeners after "Despacito" became a global phenomenon.
But anyone who's been immersed in this music for more than a few years will realize that these crossover moves have been happening for some time now. Since 2002, Soulfrito Urban Latin Music Festival has been highlighting the overlapping worlds of hip-hop and reggaeton, curating genre-diverse lineups that speak to urbano fans' complex tastes. On Friday, June 8, the festival returned for its 2018 edition in New York, boasting a star-studded lineup of hip-hop newcomers, dancehall upstarts, and reggaeton royals, including Amara La Negra, Hoodcelebrityy, Jaden Smith, Bad Bunny, Bryant Myers, A Boogie Wit Da Hoodie, and many more.
Over the course of the evening, teens filed into Brooklyn's Barclays Center and Puerto Rican flags flapped through the audience. New York anthems, like the Tego Calderón remix of "Lean Back," echoed through the massive stadium, and summer hits like "Te Boté" induced deafening singalongs.
As the crowd pulsed with anticipation waiting for Bad Bunny's performance, it was evident that an event like this was long overdue. Fans gushed about nearly every act that graced the stage, regardless of genre or language. And in spite of a few technical difficulties with artist visuals and production, event organizers bulldozed through sets without the blink of an eye from audience members.
For years Latinos have been battling segmentation in the U.S. pop music market, and it seems the industry is finally starting to pay attention. Lineups that blend hip-hop and reggaeton artists are the future, and there's a good chance we'll see Soulfrito transform into a two- or three-day festival format soon.
Headlining the New York concert's lineup is Miami rapper Rick Ross, who will perform his 45th career hit "Trap Trap Trap" from his latest album "Rather You Than Me." The dynamic duo known as Zion y Lennox, from Puerto Rico, will join Ross and will perform their hit song "Otra Vez", which features Latin Grammy Award winner J. Balvin.
Zion y Lennox performed at the 28th annual Billboard Latin Music Awards where they were sent off in a celebratory fashion.
New Jersey Rapper Fetty Wap, who emerged on the scene in 2015 after his hit single "Trap Queen," will be joined by the 'Queen of Reggaeton'; Ivy Queen. The Puerto Rican native who came on the scene in 1993 has been creating hits for over a decade.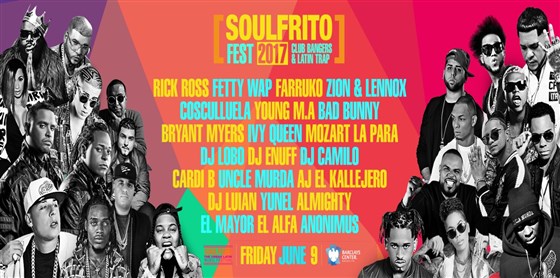 .Melissa Giles, founder of Soulfrito the Urban Latin Music Festival, said that New York is the birthplace of Urban Latin culture, so "it's a natural fit for the music festival that continues to break barriers in catering to the diverse progressive musical tastes of today's Latino millennial generation."
The artists will take over the stage on Friday, June 9th at Barclays Center in Brooklyn, New York.